---



Agsites provide you with the one stop shop for agricultural web sites, all divided up into easy to see themes. We have over 7000 sites listed in over 1000 categories.





ASS-Pirin Acres
Miniature Donkeys
Vergennes, Vermont
They have sorrels!!


Best Friends Farm
Farming for the Fun of it!
Gainsville, Florida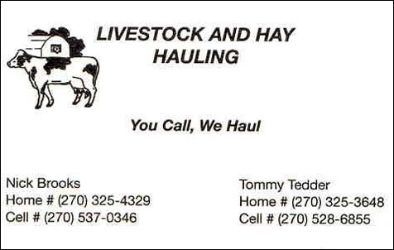 Exclusive hay and livestock hauling used by Wit's End Farm of Franklin, Tennessee. We raise, breed, and sell registered miniature donkeys...call Nick Brooks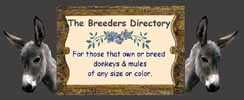 The Breeder's Directory





Eagle Manufacturing
Exclusive providers of Wit's End Apparel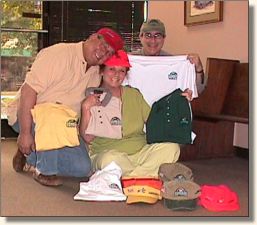 Sandy with designers Steve & Harvey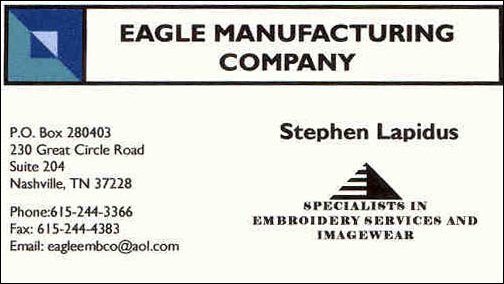 (Click the business card to send an email!)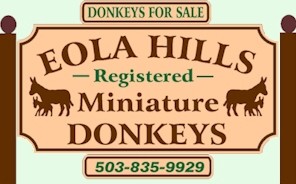 Amity, Oregon



Evening Star Ranch
Raymond, California





Midland, Texas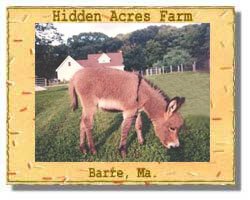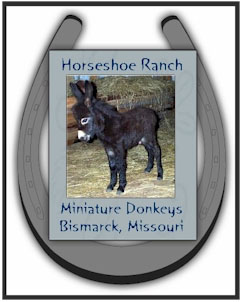 K & K Ranch
Brownsboro, Texas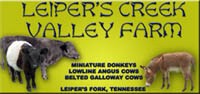 Belted Galloway Cows
Miniature Donkeys
Leipers Fork, Tennessee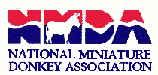 Ma & Pa Acres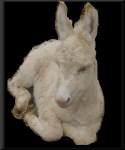 Gretna, Nebraska





Miniature Donkey Shows & Miniature Donkey Classifieds


Unionville,Tennessee



Registered Miniature Donkeys
Specializing in Sorrels
Plymouth, Ohio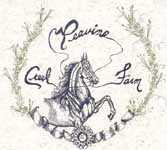 Peavine Creek Farm
Fort Oglethorpe, Georgia
Local to Chattanooga, Tennessee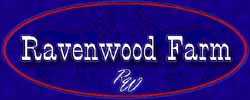 Miniature Donkeys
Hartsville, Indiana
Driving Harness made & repaired also!

THE RED GATE



Registered Miniature Donkeys
Centerburg, Ohio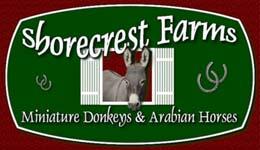 Linden, Pennsylvania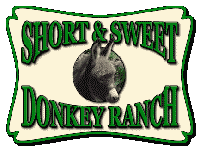 Henderson, Texas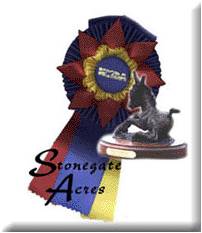 Wayne & Wendy Lyon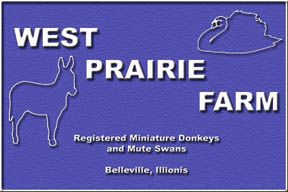 ---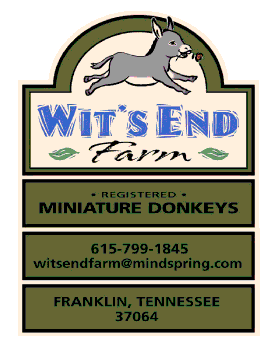 Bob & Sandy Dorris
7515 Pewitt Road
Franklin, Tennessee 37064
Telephone: 615-799-1845
Email: caviarsmom@gmail.com
---
Last Updated:
Web Design by Dayle Haworth
Copyright© 2001-2020 ~ Wit's End Farm ~ All Rights Reserved