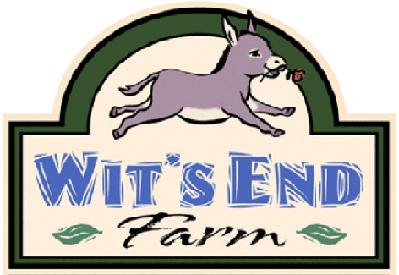 Cimmaron

"My World Cimmaron"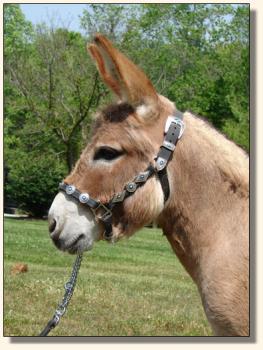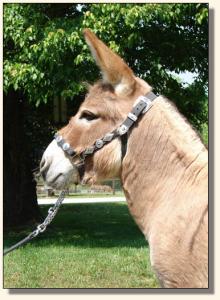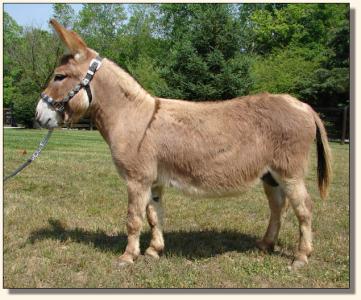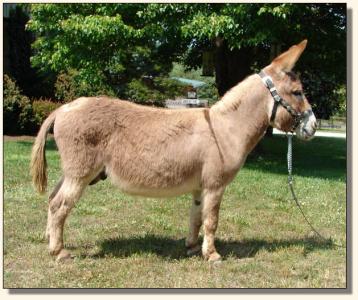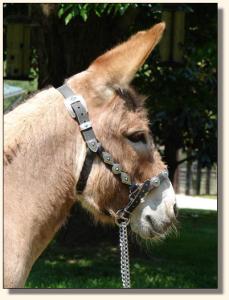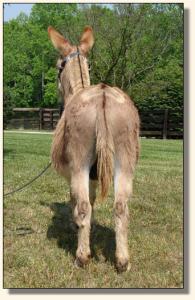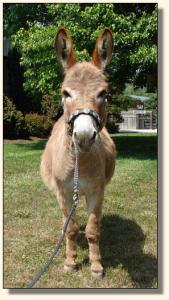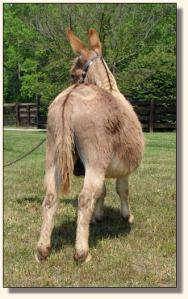 (Photos by Dayle ~ click to enlarge)
33" Dark Sorrel Jack
DOB 9/24/99
Microchip #422F075536

Sire: My World Buster, 30.25" Dark Red (Sorrel)
Grand Sire: My World Mork, 30." Dark Gray w/NLP
Grand Dam: My World Mindy, 31" Very Dark Brown

Dam: Rearview's Pansy, 33.75" Light Red (Sorrel)
Grand Sire: Rearview's Rusty, 33.5" Light Red (Sorrel)
Grand Dam: Rearview's Blossom, 34" Dark Red (Sorrel)



We purchased Cimmaron at the Great American Donkey Sale in May. This dark red (sorrel) jack has that 'My World' drafty body, heavy bone, straight legs, and great body substance. He has a laid back temperament and a very loving disposition. See photos taken at the sale on our 'Farm Gallery' page. Photos above were taken on May 23rd, 2007, straight out of the pasture. Email us if you would like to see a video of Cimmaron moving toward you and one of him moving away from you. We ran out of room on our webserver to store them here.


Click here to return to our 'herd sire' page....
or just hit your 'back' button.


---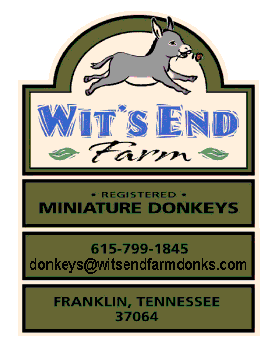 ---
Bob & Sandy Dorris
7515 Pewitt Road
Franklin, Tennessee 37064
Telephone: 615-799-1845
Email: witsendfarm@hughes.net
---
Last Updated: May 24, 2007
Web Design by Dayle Haworth
Copyright© 2001-2010 ~ Wit's End Farm ~ All Rights Reserved